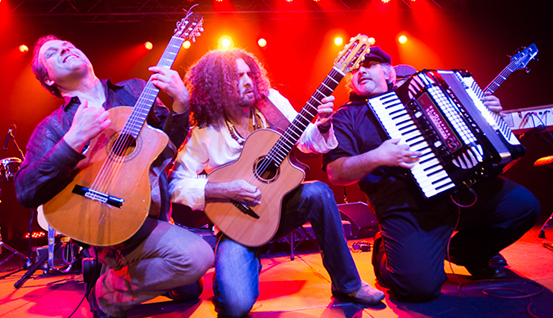 Johannes Linstead Guitar of Fire
Johannes Linstead Guitar of Fire
Borealis Music Series Presented by River Run Centre:
Johannes Linstead is recognized internationally as one of the best selling guitarists in the Instrumental and World Music genres. Inspired by his travels to Spain, the Caribbean, India and the Middle East, Linstead has developed a colourful and exotic musical palette. He's been named Canada's "Guitarist of the Year," and achieved four top-ten Billboard charting albums.
Johannes is joined by four charismatic and talented band members who play everything from congas and bongos to accordion, bass and Spanish guitars. Together they create a rare on-stage chemistry that moves audiences to their feet, clapping along with the music and occasionally shouting out "ole!"
"Unforgettable would be a good word to describe the last time guitarist Johannes Linstead played Mac…" The Hamilton Spectator
Please remember that everyone must have a ticket to enter the theatre, including children and infants.